Your mindset has kept you from thriving in your business long enough!
Unlock the Mindset successful business owners employ to grow and find freedom.
Mindset Coaching & Business Strategy for Small Business Owners, Lawyers, Copywriters & Creative Entrepreneurs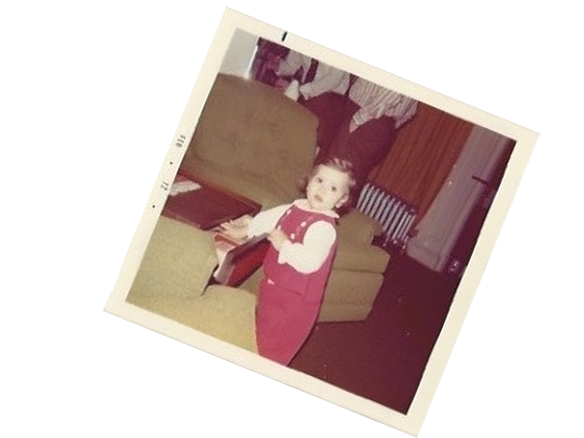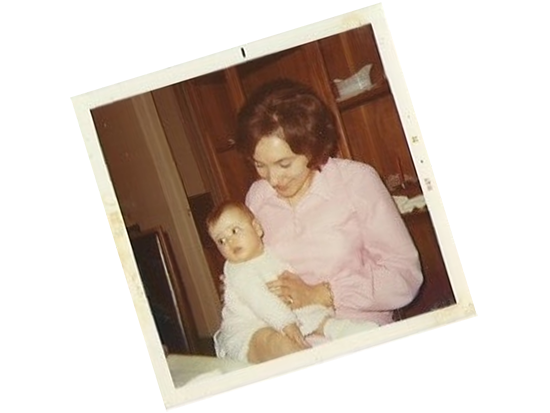 You're Ready to Grow Your Business! Hoorah.
You've made it past the stage where your mother worries whether you'll be able to eat each month so now it's time to grow your business (except who are we kidding, she'll always worry).
So, are you really ready to take that step? You thought you'd be able to worry less as you grow, but the truth is that your limiting beliefs, thoughts and fears are still seriously holding you back from what you really want for yourself and your business.
You Wonder When They'll Discover You're a Fraud
You Re-Work Your Deliverable Until It's Perfect
You Procrastinate, Stay Busy or Often get Overwhelmed
You Overgive and Overgive To Prove Your Value
You Keep Discounting Your Pricing or Are Afraid to Charge More
You Think Next Month. . . Your Luck Will Finally Give Out
You Only Get So Far Until You Sabotage Your Success
Linda Perry is quite literally the only person I've ever not only SAT THROUGH an entire session on mindset, but actually enjoyed and agreed with, and saw value in.
I'm sure there are others who are great, but if you don't want some zonked-out hippie with a deck of tarot cards or advice like jamming crystals in your downstairs and telling the universe, "I RECEIVE" to be the one informing your business strategy and personal growth Linda is quite literally the only choice I recommend."
Entrepreneur Mindset Mastery
Let me share a secret. . . . all the entrepreneur mindset stuff you're carrying around today started when you were as little as I am over there in that picture eating my birthday cake.
And it's all been sitting there hiding in your unconscious brain running the show and limiting what you can really achieve in your life!
But There's Good News!
Even if you've read mindset books, meditation, mantras and positive thinking and nothing's worked. . . you can still get past the noise and tune into clear signals!
The truth is that nothing before has gone far enough.
When you uncover your beliefs, fears and doubts, you have the power to shift them in ways that empower you!
Learn the one method that will move beyond your fears into greater confidence, so you can achieve some pretty radical things – in life and in business.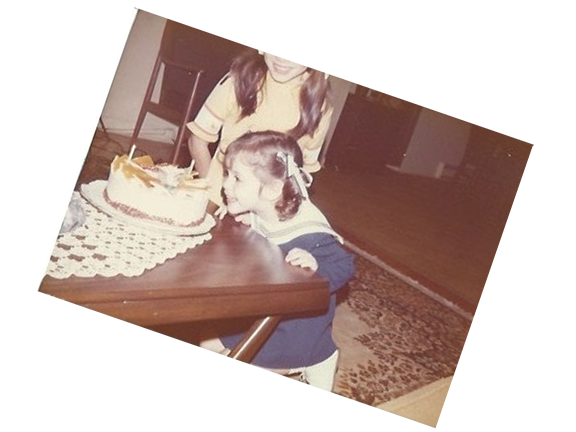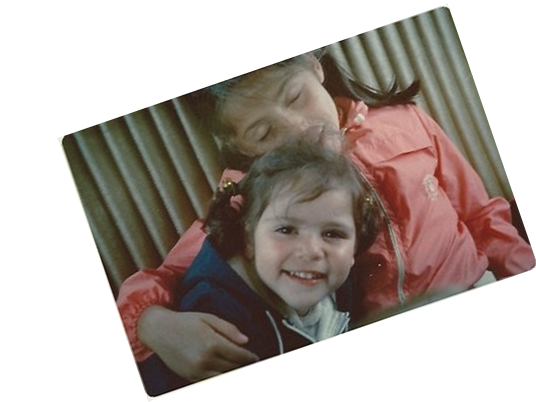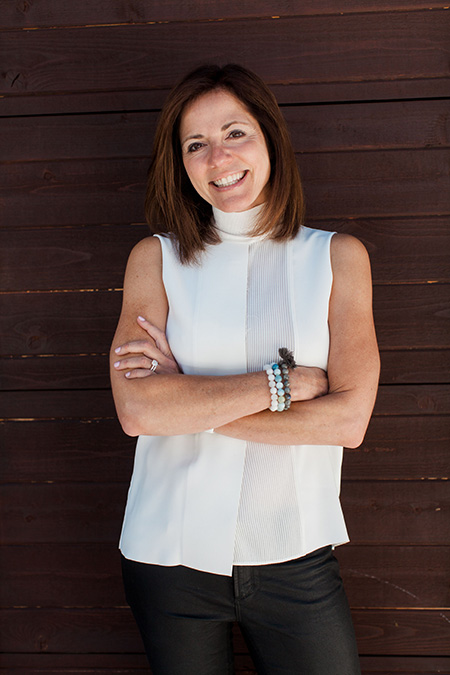 I'm Linda Perry.
Former self-saboteur, Recovering Attorney, Business Strategist and a Master Mindset Coach. 
It feels unbelievable today, but once upon a time my beliefs controlled me in ways that might surprise you… 
Going to law school to prove I wasn't dumb
Getting married to the

 

smart

 

guy because he made me look smarter
Not going after jobs I wanted because I thought I'd be rejected
Making sure every single word I wrote was perfect
Staying in a job I hated because if I left – they'd find out I was a fraud
Accepting a salary far below my worth because I "wasn't motivated by money"
Chasing awards, validation and approval from others, just to show my worth.
The list goes on and on.
Nothing improved until I mastered my mindset.
I spent 17 years as a "tough" criminal defense attorney, but it was the work of best-selling author and life coach, Debbie ford that finally helped me ditch my fears.
Through coaching, I gained the courage to leave law and pursued a certification as a life coach through the Ford Institute.
Today, I am a Master Mindset Coach who has helped hundreds of solo biz owners, copywriters, marketers, course creators and creative entrepreneurs dismantle their limiting beliefs and find success.
Personal coaching helped me change my life and build the successful business(es) I have today. It's that powerful and I know it can work for you too!
While there are a ton of 'mindset' coaches floating around on the interwebs…
Linda's the real deal because a) she is a certified coach, b) she 'gets' copywriters (she's one of us), and c) she's crazy smart, intuitive, and d) she actually gives a damn about helping copywriters.
I highly recommend this program if you're serious about stepping outside your comfort zone (that's where all the fun stuff happens anyway) and building a profitable business."
Hey Linda, How Do We Work Together?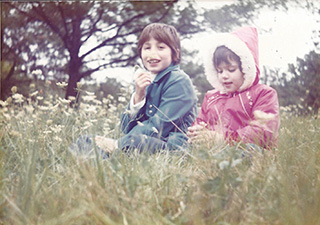 Private Coaching
I work with a limited number of clients one-on-one through my private coaching packages. Private coaching is designed to help you bust your mindset blocks and take strategic steps for success. All coaching takes place via zoom and is designed to help you move powerfully forward in your personal and business life.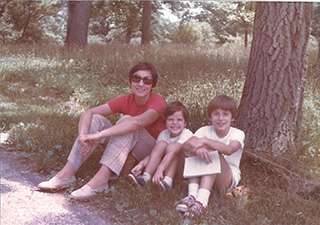 Unstoppable Bootcamp
The hardest thing as a dedicated entrepreneur is find time to grow your own business! You're stretched on time and resources and it's hard to even know where to begin. Unstoppable Bootcamp will help you bust through and build REAL momentum for your business growth.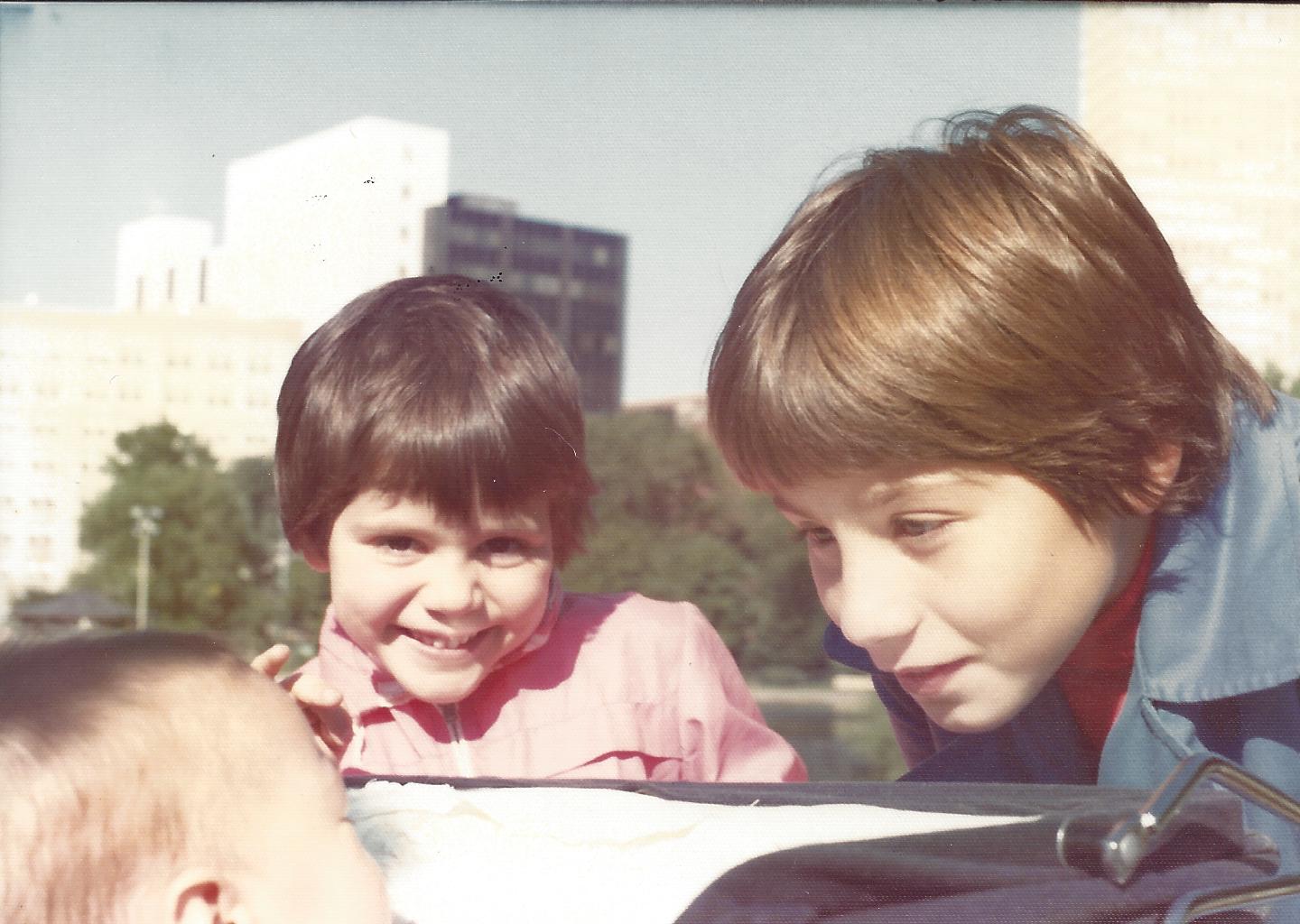 Scale for Success
Sclae for Success is my premier group coaching program that is designed to simultaneously dismantle your mindset blocks and teach you the strategies to grow your business in four key areas: visibility, offers, sales and execution. Grow your business by writing your own playbook toward freedom and unparalleled success
Not sure what program is right for you? Schedule a Complimentary 30 minute call to learn how I can help you!
Why Work With An Accountability-Driven Entrepreneur Mindset Coach Who'll Always Be in Your Corner?
You Can Stop Waiting and Start Achieving!
Stop waiting for "someday" to land the clients you desire and make more money. Learn the proven mindset methods to achieve the things you've always dreamed of.
You Get A Proven Process
I've helped hundreds ditch their fears, limiting beliefs and self-sabotaging behaviors and swing open the doors of change. I will guide you to feel confident, prepared and intentional about your business growth.
You'll Feel Fully Supported
Whether you join my Mindsetter Membership, Master Your Mindset Group Coaching or work with me privately, I'll stand by you to push beyond your comfort zones and safely experiment with new ways of being.
You'll Never Feel Alone.
Sometimes we can get isolated with our thoughts and feel like we're the only ones who feel the way we do. Discover how alike we all are and use that knowledge to fuel change.
You'll Take Real Action
Unlike therapy which focuses on the past and present, coaching is forward thinking! You'll create action steps that powerfully move you forward each week –  past the blocks that hold you back.
You'll Have Fun!
Transformational work doesn't have to be all "work. It can actually be fun. We'll celebrate your victories and learn to enjoy each new milestone!
What Will You Choose to Do Next?
Which path will you choose?
Will you continue to hope that your mindset will change on its own – and try methods that offer temporary relief. . .
OR
Will you choose to take action and build the kind of business success you've always wanted?
Start by downloading my FREE book Unstoppable: Get more SH!$ done for your business by clearing out head trash and executing a playbook for success.