Put an End to Entrepreneur Loneliness & Isolation
And Build the Confidence To Thrive in Your Business
Learn the mindset and tactical methods to overcome loneliness as a business owner in this 75 minute "workshop"
February 28th at 1 pm PT/4 pm ET on Zoom
Save My Seat
Is loneliness really that big of a deal?
Every entrepreneur can tell you that the process of growing your business is lonely and often isolating. And the more your business grows, the worse it gets.
You might think that with growth you now have a team and people surrounding you that can support your vision, but the truth is that so many owners will tell you with growth comes great responsibility and isolation.
Add to that a worldwide pandemic that literally cut off us from people, we're left inside our own heads which can be a dark and dingy place.
Loneliness has become an epidemic.
In 2020, the global health service company Cigna released results from a national survey that concluded that 3 in five Americans are lonely, but that entrepreneurs are particularly hard hit.
The Cigna study found that loneliness can have a big impact on your business including:
Lack of motivation, productivity and even lower client retention rates.

Lost days due to illness and stress

Daily fantasies of ditching it all and going back to a "normal job"

Brain fog and an inability to focus on important tasks
The study also concluded that men had it worse than women (because we naturally seek support) and that the upcoming younger demographic is even more likely to slip into depression as a result of work isolation.
The truth is that loneliness is a health hazard and also . . . a financial one.
While we're often told it's just a "side-effect" of entrepreneurship and we should get used to it, loneliness is actually impacting your ability to grow and make the impact you desire.
And unless you learn to address loneliness in a REAL way (and stop numbing out, burning out and drowning out), your business is going to hit an entrepreneurial ceiling that never allows you to break through to your new floor.
It's going to eat away at your confidence, your desire and your ability to enjoy this thing you've built.
So, in short – yes. . . loneliness has become a big deal.
You can't ignore loneliness
You also can't "positive think" it away (cause that only feels good for about 30 seconds).
As a business owner, chances are you expected that you'd be alone.
In fact you probably relished it because there was no one to tell you what to do. But, what you didn't bargain for was the confusion, self-doubt and constant second-guessing you would experience.
Add to that the fact you spend most of your time taking care of others in your business, you wonder who's there to take care of you?
Even when you have a team, it's not enough (because the truth is now you're worrying about them too). You spend long days staring at a computer screen, longing for connection and wishing someone would understand how stressful it can be to wear the many hats that make up being an entrepreneur.
So, you fake feeling good . . . until it's no longer tenable and hope you don't vomit your loneliness all over Facebook in some sort of mental breakdown after your nightly shot (or 5) of whiskey.
And while that might cause a little giggle – the reality is that loneliness is leaving many too many business owners longing for connection and support.
The trouble is where? Because it can feel a bit dangerous for your business to admit that things aren't rosy. You feel as if it will undermine your efforts and success if you admit that you're struggling.
So what do you do? How do you beat loneliness, create real connection and still maintain the outside persona you've worked so hard to build?
You know that headspace where you trap yourself? Thinking nobody gets you…That space where you feel unseen, unheard, and completely misunderstood? Yeah, that place.
Believe it or not, you're choosing (subconsciously) to stay there. Because…Fear is driving you.
Linda Perry though? She totally gets it. She gets you. And, she gets you the hell out of the way of allowing fear to keep you stuck.
Any chance you get to spend time with her allows you to let go of that heavy load you're carrying around that's holding you back.
Introducing The Success Strategist's Quarterly Workshop:
Combat Entrepreneur Loneliness & Isolation 
And Build the Confidence To Thrive in Your Business
February 28th at 1 pm PT / 4 pm ET via Zoom.
What if you could learn real strategies to combat loneliness and isolation, meet a few cool entrepreneurs – in a safe and friendly environment where it's safe to be you?
I've created a workshop designed to help you brainstorm ways to beat isolation that work for you (especially when finding a qualified mental health professional can be as hard as that end table that the supply chain tells you will take 6 months to arrive).
This is about how you can restore confidence, find the right people to lean on and build a network of support that is there to help you whenever you need them.
Here's what we'll cover (together) in this 75 minute workshop (less workshop and more a gathering of cool people who want to learn some mindset tools to move past feeling so alone)
Recognizing isolation and loneliness

How it shows up as a detriment in your business

How loneliness and isolation hurt growth and rob you of success

Why the answer isn't just finding more people (you need to start with your head trash first)

How being an introvert might make isolation and anxiety worse than you think

Building a powerful community of support (that doesn't amount to comparison and group think)

Speaking your truth without sabotaging your online brand
Together we can create connection and beat entrepreneurial loneliness . . . but there is one prerequisite before you register for this program. You must agree to keep and hold each other's confidentiality and stories private from this session.
If you can agree, then join me and never feel the impact of loneliness again (seriously).
Combat Entrepreneur Loneliness
Quarterly Workshop
Live Coaching & Strategies to Combat Isolation

Exercises to Bust Outdated Beliefs

Practical Steps to Expand Your Community

How to Show Up For Yourself

Honest Conversation & Support
4 Workshop Bundle
Buy them all and save
Live Coaching & Strategies

Bundle and gain access to all four workshops including: Combatting Loneliness & Isolation, Ditch Shame as a Tool for Motivation (it doesn't work), Recode Your Brain: The Mindset of Sales Updated for 2022, Crack the Code: A New Approach to Money Mindset

Honest Conversation & Support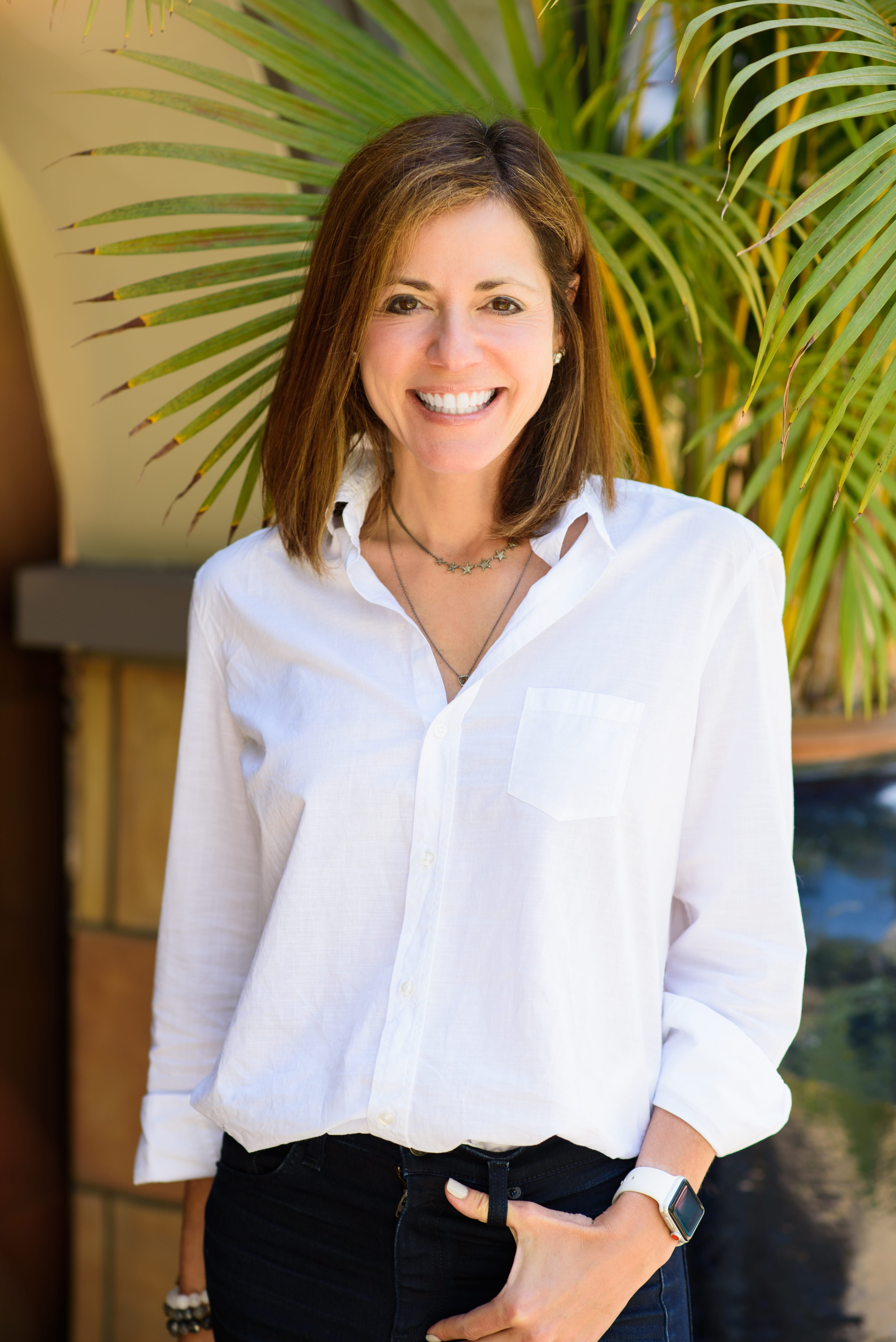 Success Strategist & Recovering Attorney: I'm Linda Perry.
Declining mental health for business owners and entrepreneurs worldwide has been growing in alarming numbers . . . but it really doesn't have to be that way.
Like you, I know what it's like to live in the entrepreneurial bubble – but rather than feel lonely, I have used both mindset tools and external strategies to feel solid and steady – even with the changing tides. And so have the clients I work with.
Instead of talking simply about imposter complex, limiting beliefs and confidence to raise pricing – this workshop is an opportunity to dig deeper and discuss a rarely talked about topic.
Loneliness brings on shame. Shame then brings on inescapable negative self-talk, which can lead to issues with motivation, clarity and depression – which all have an impact on your bottom line.
And as a business owner – feeling isolated can be even more harmful because unlike the employee you have too many people relying on you and you need to show up.
So, I'm here to put you in the best mental position to succeed and overcome those feelings that will bring you – and your business down.
Join me for this one-time live workshop and let's put a stop to the growing epidemic around loneliness and entrepreneurs.
"I don't even know where to begin. Working with Linda has been life-altering. I've done a TON of personal development but nothing has affected me like the work I did with Linda (in a good way!). She helped me shift how I view everything in my life and business. She was with me every step of the way as I worked my out of victim mindset to that of someone who takes full responsibility for everything in my life. She's kind, caring, compassionate… and seemed to know exactly how much I needed her to press a little harder – I can be stubborn! As long as Linda is a mindset coach, I'll be working with her."
Why call this a workshop?
The truth is that most of my workshops are a combination of information, live coaching, sharing and steps to move past common struggles that most business owners face. So, while I call them workshops, they really are places where you can begin to explore new mindset and implement business strategies that help you grow, find mental balance and even joy!
Do I have to share if I join live?
No. You can let me know up front that you'd like to join live, but are unsure the level of participation you'd like to have. I don't force anyone to share – but what normally happens is that sharing becomes contagious. Sometimes it's nice to hear that we're not alone with the thoughts we have and struggles we experience.
I also don't require you to turn your camera on during the workshop, but love seeing faces as I'm all about interaction with my groups!
I'm worried about others sharing my stories. Do you provide any guarantee of confidentiality?
While I cannot guarantee absolute confidentiality, I do ask participants to commit to me they will hold everyone's stories and shares in confidence. I trust us all to show up as adults and recognize the common struggles we all face. If anyone does violate confidentiality, they will be banned from joining any of my groups or workshops in the future.
Why do you charge for your workshops?
As business owners, we often invest in things that move us forward – marketing, email training, launch strategy, etc. But, the one thing we fail to pay attention to is that we need to be in the right headspace in order to execute business strategies and grow. We also fall into a belief that we aren't worth investing in or that mindset doesn't have an ROI. I can personally tell you from watching my clients and workshop participants . . . those who invest in the time to put mindset first are those who double their revenues, buy back time and feel the freedom entrepreneurship was designed to bring.
Also, many of the tools you pick up during this workshop can also be used to tackle some of your other mindset challenges including fears, limiting beliefs, self-doubt and even imposter complex.
Will there be a replay available to watch if I can't join live?
I will share the portion of the workshop where I provide training on how to put an end to isolation and loneliness, but I will not share other participant's sharing to preserve confidentiality and a safe container for those who attend live.
Will you be hosting other workshops this year?
Yes! I will be hosting the following workshops (please note, subjects can change)
Ditch Shame as a Tool for Motivation (it doesn't work)
Recode Your Brain: The Mindset of Sales Updated for 2022
Crack the Code: A New Approach to Money Mindset
When you purchase all four you can save $100. Simply enter code ACCELERATE at checkout.
Copyright ©2022 Linda M Perry, LLC. All rights reserved.