Unstoppable
Get more SH!$ done for your business by clearing out head trash and executing a playbook for success.
Discover how to get the stuff done that actually grows YOUR business, without all that negative self-talk, procrastination or perfectionism holding you back . . . even if you feel completely overwhelmed, don't know where to start and hate the woo that's normally associated with mindset (none of that inside!!).
PLUS, you'll also get a copy of my Execution Roadmap. Instead of wondering where to begin,  use this simple roadmap to get started AND stay on track so you can accomplish more for your business today.
typical exhibiting the qualities or characteristics that identify a group or kind or category More (Definitions, Synonyms, Translation)
[thrive_leads id='34315′]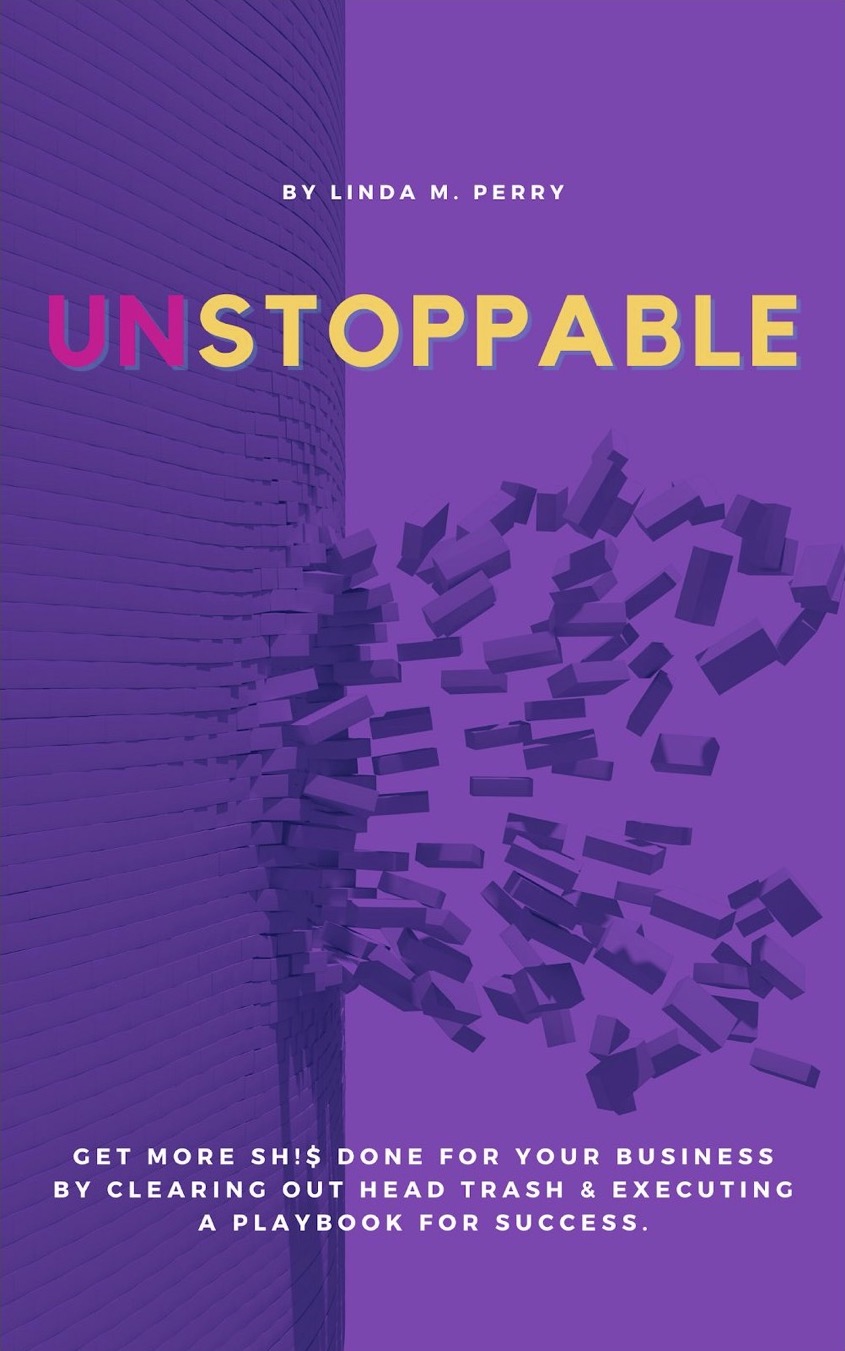 Linda Perry is quite literally the only person I've ever not only SAT THROUGH an entire session on mindset, but actually enjoyed and agreed with, and saw value in.
I'm sure there are others who are great, but if you don't want some zonked-out hippie with a deck of tarot cards or advice like jamming crystals in your downstairs and telling the universe, "I RECEIVE" to be the one informing your business strategy and personal growth Linda is quite literally the only choice I recommend."
Linda is who you need when you are stuck in the same place with the same garbage running through your mind every minute. Just a few minutes of Linda's insights and my mind whirls with the possibilities. She has a way of getting to the root of the problem in a really empathetic way. In her Scale for Success program, I saw my confidence growing week after week. I became my own biggest cheerleader and I was excited for the future of my business.
the definite article More (Definitions, Synonyms, Translation)